BBA Advantage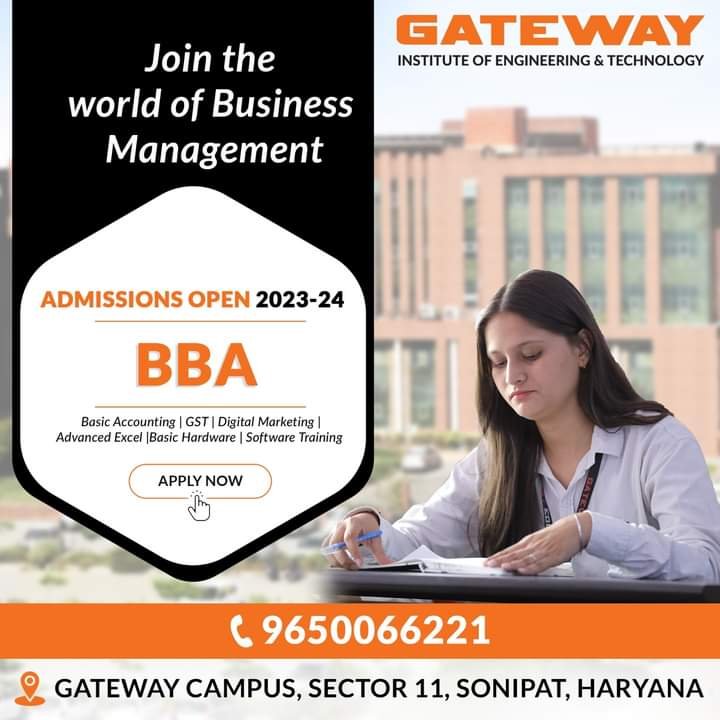 Careers change. Industries change. The world changes. With the programs at GSB, you'll not only keep pace with that change — you'll drive it. The education you receive at GSB will empower you with the knowledge, skills, and long-term vision that lead to innovation and growth.
Why BBA ADVANTAGE @ GSB?
The 3-year degree program provides a fundamental education in business and management principles.
Students become aware about the business environment & learn the modern tools and techniques of business management through classroom Lectures, Assignments, Project & Presentation, Case Studies, Industrial Visits, Special Workshops, Seminars etc.
BBA ADVANTAGE programs at GSB offers practical management training that can prepare students to successfully work within a large or small organization.
Special Attraction Courses in BBA ADVANTAGE @ GSB
KPMG Collaboration: GSB has given an in-principle go-ahead to KPMG for integrating Six Sigma course in our business administration curricula.
Soft Skills: GSB helps you in overall personality and development.
Family Business Certificate: GSB provides you the certificate in Family Business along with your BBA ADVANTAGE degree.
Introduction to Research: GSB provides you the basic insights to research and how it will help you to solve your problems.
Digital Marketing Course: Digital marketing encompasses all marketing efforts that use an electronic device or the internet. Businesses leverage digital channels such as search engines, social media, email, and other websites to connect with current and prospective customers.
Art of Living : Art of Living offers several stress-elimination and self-development programs based on breathing techniques, meditation and yoga.
Online Training by Harappa Education: It is an online education platform for professionals. Its will train professionals to achieve workplace skills and great careers.
Online training at Swayam Platform: Swayam aims to provide interactive courses, prepared by best teachers in the country and are available free of cost to the residents in India. Over 1,000 specially chosen teachers from across the country have participated in preparing Swayam courses.
Advanced Excel Course: Advanced Excel helps you to perform complex and large calculations .
Newspaper and Business Magazines: Provide daily newspaper and business magazines for students grooming and enhance their knowledge.
Online Courses at Coursera: It provides knowledge to students through various courses internationally and provides worldwide opportunities to students through the help of their certificate and learning.
GST Course by MARG: A 45 days advance GST course is provided to all the students within the campus by MARG trainers.
Career Opportunities in BBA ADVANTAGE
Public /Government Sector :The students are eligible to appear in exams like UPSC, Bank PO, PSC, SSC etc
Defense Sector :CBI, CID, Indian Navy, Air Force.
Private Sector :They get entry level position in corporate firms like Company Officer ,Sales/ Marketing Officer, Research Assistant , Office Executive, Junior officer, Store Manager etc
Banking Consultancy :Finance Job :Citibank's, HSBC, TCS etc
FMCG :P&G, ITC, Marioe etc
IT : Infosys, Wipro, IBM etc.
PGDM and MBA after BBA ADVANTAGE