Mural Activities Day
Yesterday, Wednesday, GCAD had its last extra mural activities day of the semester before the last Wednesday of the semester which is usually reserved for Prize Distribution for all the events held during the semester. The three activities of this day were a talk by Professor Anil Kumar the Director to the whole college on the learning gained from the past Wednesday activities; in literary arts the students had a competition on writing an article on the growth and development of Man; In Fine arts the students had a competition on designing space saving furniture; in performing arts there was an inter-house competitions on spelling. The evening ended with the Director and Principal spending the evening with the first year students to have a "dil ki baat" to resolve some hidden tensions in their minds.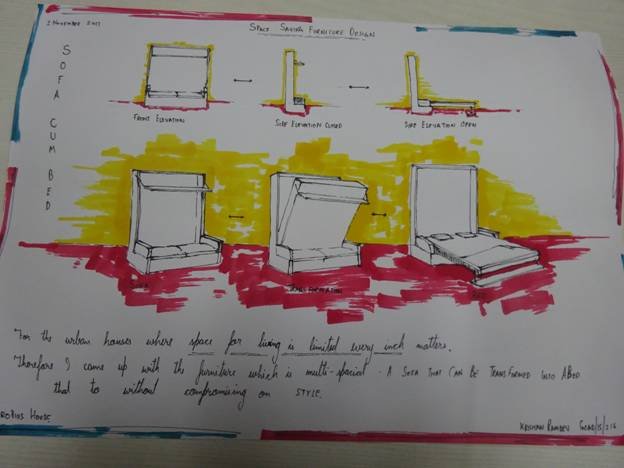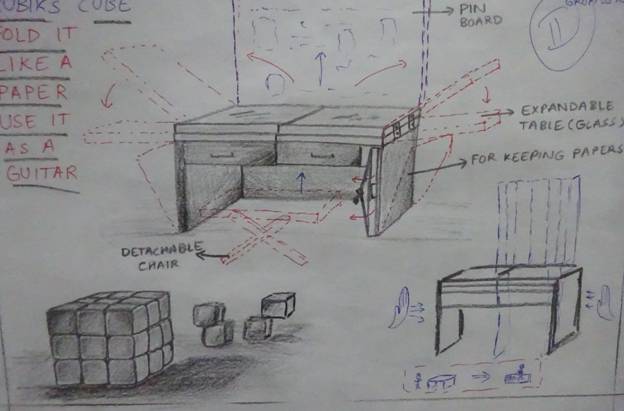 The faculty, while the students were working on the writing and the sketching competitions had a session on the ethics of pedagogy and a knowledge sharing session in which a presentation and discussion was held on "Inclusive Urban Planning incorporating Street Vendors". This raised a lively debate on the possible resolutions that have been tried and can be tried.