HERStory - THE WOMEN EMPOWERMENT CELL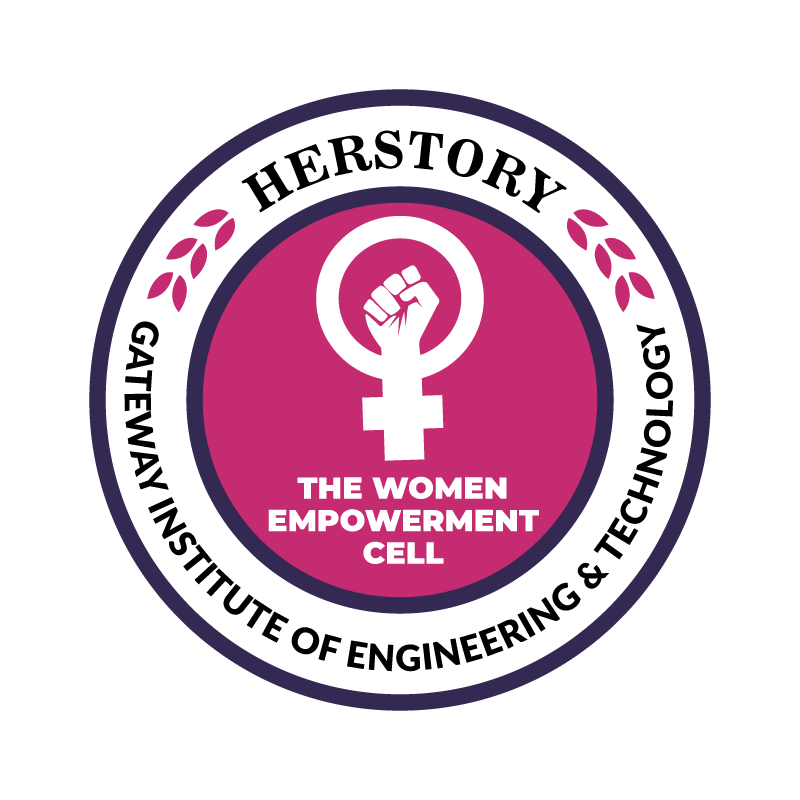 GIET is focussing on the empowerment of women and girls because they are disproportionately affected by poverty. Women suffer discrimination in all wakes of life, abuse, and violations in the realization of their rights, entitlements, and access and control over resources. When equipped with the proper resources, women have the power and capabilities to help whole families and entire communities overcome poverty, marginalisation, and social injustice.
HERStory aims to empower women through educating them about their rights, creating awareness regarding the importance of healthcare, and most importantly, helping them break barriers imposed on them by society through various webinars, debates, documentary screenings and nukkadnataks about gender centric concerns .
Convener: Dr. Vinay Singhal, Dr. Mamta Rani
Co-ordinators: Ms. Monika, Ms. Aastha
President: ChhaviWadhwa(Bba)
Vice-President: PreetiVerma(Bba)
Secretory: SakshiSachdev(Bba)
Members:
Bba Department:
Varisha, Avis, Prachi, Palak, Aashita, Kajal, Smriti, Ananya, Kamana, Megha, Aparna, Padma, Ujjawal, Preksha, Shruti, Nancy, Gunjan, Riya
Events Done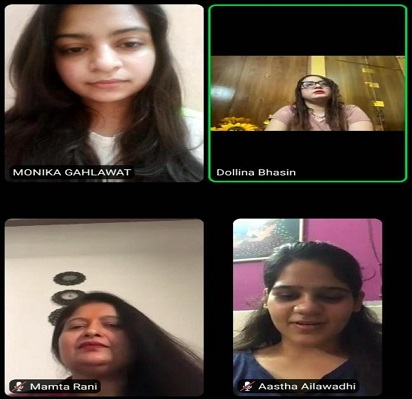 Bring Me To Myself held on May 3, 2021
Gateway Institute of Engineering and Technology "Management department" as part of Women Empowerment society titled "HER STORY" organized a webinar "Bring me to myself" on 03rd May 21 for students and faculties where the resource person was Dr.Mamta Rani from Gateway Institute of Engineering and Technology. Speakers shared their views on "How girls and women both can be empowered to their career and their rights, How girls can be given the opportunities to raise their voice against the man dominating society. They touched every prospect of the same by quoting various examples of routine. Being part of society, the girls also discussed the problems they faced in their past and present and in their surroundings. It was an interactive session. Participants found it very informative and knowledgeable. They shared a treasure trunk of knowledge and experiences, and girls gave an excellent response. At the end of the session, Mrs.Mamta Arora gave a vote of thanks, and the efforts of Ms. Aastha and Ms.Monika were appreciable to make this session successful.