GIET MODEL UNITED NATIONS SOCIETY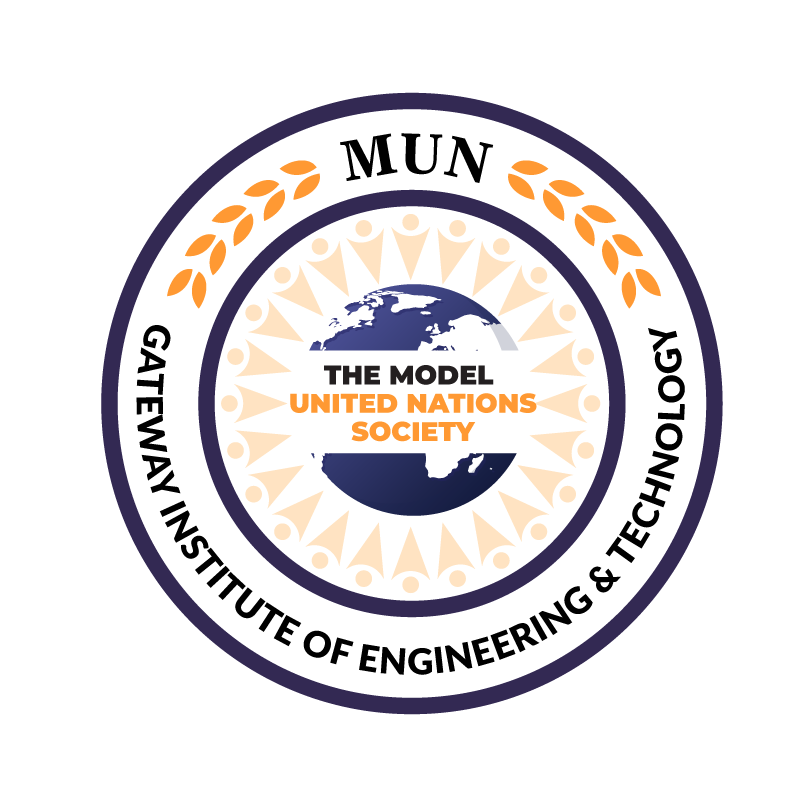 M-U-N is F-U-N! A MUN is a simulation of an actual United Nations conference. Students are tasked with solving a global issue through research, drafting, lobbying, and debate to pass a suitable 'resolution'. Students take on the roles of delegates, speakers, and chairs, representing different countries and working together with other students from different backgrounds to participate in discussions and reach a solution for the agenda they are assigned. MUN allows the delegates to develop confidence in public speaking and leading others, a stronger awareness of global issues, and the chance to make new friends worldwide.
Purpose:
● To develop universally acceptable proposals to solve some pressing global issues, including poverty, health, energy & education, conflict, wildlife& conservation, climate change, and imbalanced trade.
● To provide opportunities to practice research, public speaking, teamwork, negotiation, and writing skills in a safe and structured environment through MUN conferences.
● To develop confidence and leadership skills through experience.
● To enhance critical thinking and problem-solving skills in the students.
● To promote diplomacy skills in students.
Convener: Dr. Vinay Singhal, Dr. Mamta Rani
Co-ordinators: Ms. Eva Sharma, Ms. Pallavi
President: Sajandeep(B.Tech CSE)
Vice-President: Tanishtha (B.Tech CSE)
Secretary: Vikrant Chahal (BBA)
Members:
Ananya (B.Tech CSE), Kaveri (B.Tech CSE), Prabjot (B.Tech CSE), Varsha (B.Tech CSE), Vikramjeet (B.Tech CSE), ShikharDangee (BBA), Rohan Dahiya (BBA), NishaKumari(BBA)
Events Done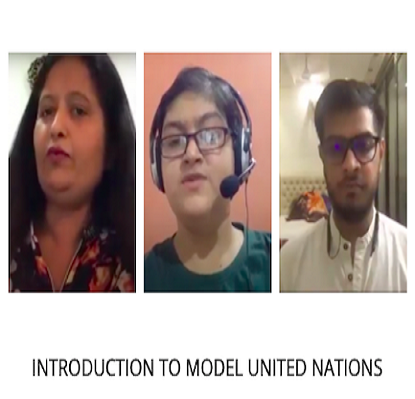 Introduction To Mun held on May 27, 2021
On 27th April 2021, the Management department of GIET, Sonipat, conducted a webinar on Introduction to Model United Nations with Mr. Garvit Garg as the Guest Speaker. The webinar started with the GIET MUN Society convener Dr. Mamta Rani addressing the participants and explaining the importance of self-confidence. She emphasized the benefits of participating in MUNs as it helps the individuals build confidence, develop research skills, learn the art of diplomacy and public speaking. Then Ms. Eva Sharma, GIET MUN Society co-ordinator, introduced the speaker, Mr. Garvit Garg. Mr. Garvit Garg has held the post of Joint Secretary: Model United Nations and Youth Parliament Society for 2019-2020 and Under-Secretary-General: Confero Model United Nations 2019 for 2018-2019. His vast experience ranges from being a MUN delegate to managing a team of 30 MUN delegates and handling administrative responsibilities of MUN Society. Mr. Garvit Garg then took over and explained MUN and its purpose. He elaborated on the working and number of councils in the United Nations and how MUN is a simulation of the UN. He discussed the role and power of organizers and participants in a MUN conference. After that, he addressed the role of diplomacy, problem-solving skills, and social interaction in securing points as a MUN delegate. He mentioned that one needs to be aware of their country's stance while discussing an issue. He highlighted the extensive research that needs to be done before participating in any event of MUN. He also explained how this research could help one publish papers that can add to their career. He pointed out how MUN can help enhance a person's social, communication, problem-solving, and presentation skills. He concluded the webinar by saying that communication is the most important thing at the end of the day, whether in personal life or MUN. A Q&A session followed this. The session was interactive and lively.