VEDANTA - THE QUIZ SOCIETY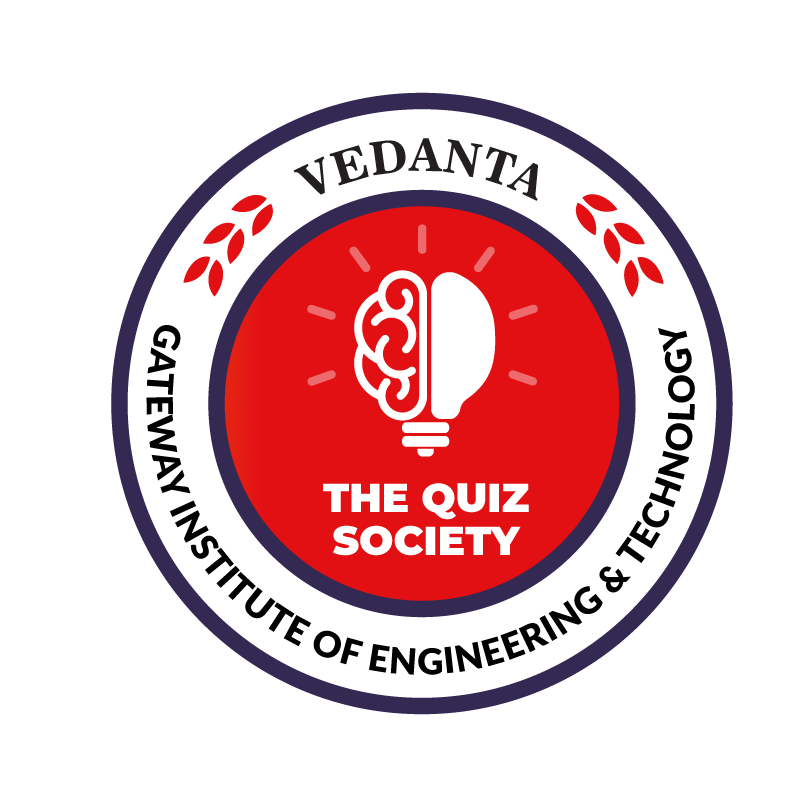 Vedanta, the quiz society, is a cauldron where the intellectual abilities of students are refined. It is dedicated to bringing together the quizzers of GIET to facilitate balanced team formation and provide intellectual simulations to curious minds. We aim to provide the students with an interactive platform to gain knowledge, seek opportunities to excel beyond academics. We are an open group, which means anyone (with or without a team) can show up to our quizzes and participate.
Purpose:
● To attract, attain and retain the interest of the students in academic and allied activities.
● To instill umpteen beliefs in the students and remains a powerful tool to stimulate young minds.
● To provide an interactive platform where students participate to gain knowledge, seek opportunities to excel beyond academics.
● To allow students to hone their teamwork skills.
● To bridge the academia-industry gap.
Convener: Dr. Vinay Singhal, Dr. Mamta Rani
Co-ordinators:pooja and shailjakumari
President: Varsha Jain
Vice President:PiyushKuchhal
Secretary: Komal
Members:
BBA Department: Ritika Jain, Ritika, Gaurav, Lakshay, Ravi, Kirti, Nisha Pudhir, Garima, Anoop, Kajal, Smriti, Mehak, Neeraj, Tarun Mathur, Heena, Janvi, Ashika, Janvi, Abhishek, Aditya, Deepika, Chavi
Events Done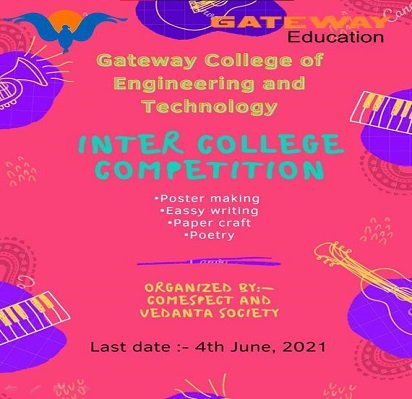 Inter College Competition held on June 4, 2021
VEDANTA student societies of Gateway Institute of Engineering and Technology organized an inter-college competition on 04 June 2021. The events were Poster making, essay writing, papercraft, and poetry. Students from all over India participated and presented their submissions. An overwhelming number of creative handmade and digital posters, paper crafts were received. With the tireless efforts of the Department of Management Studies faculties, the competition was a great success.